Dated: Aug 11, 2022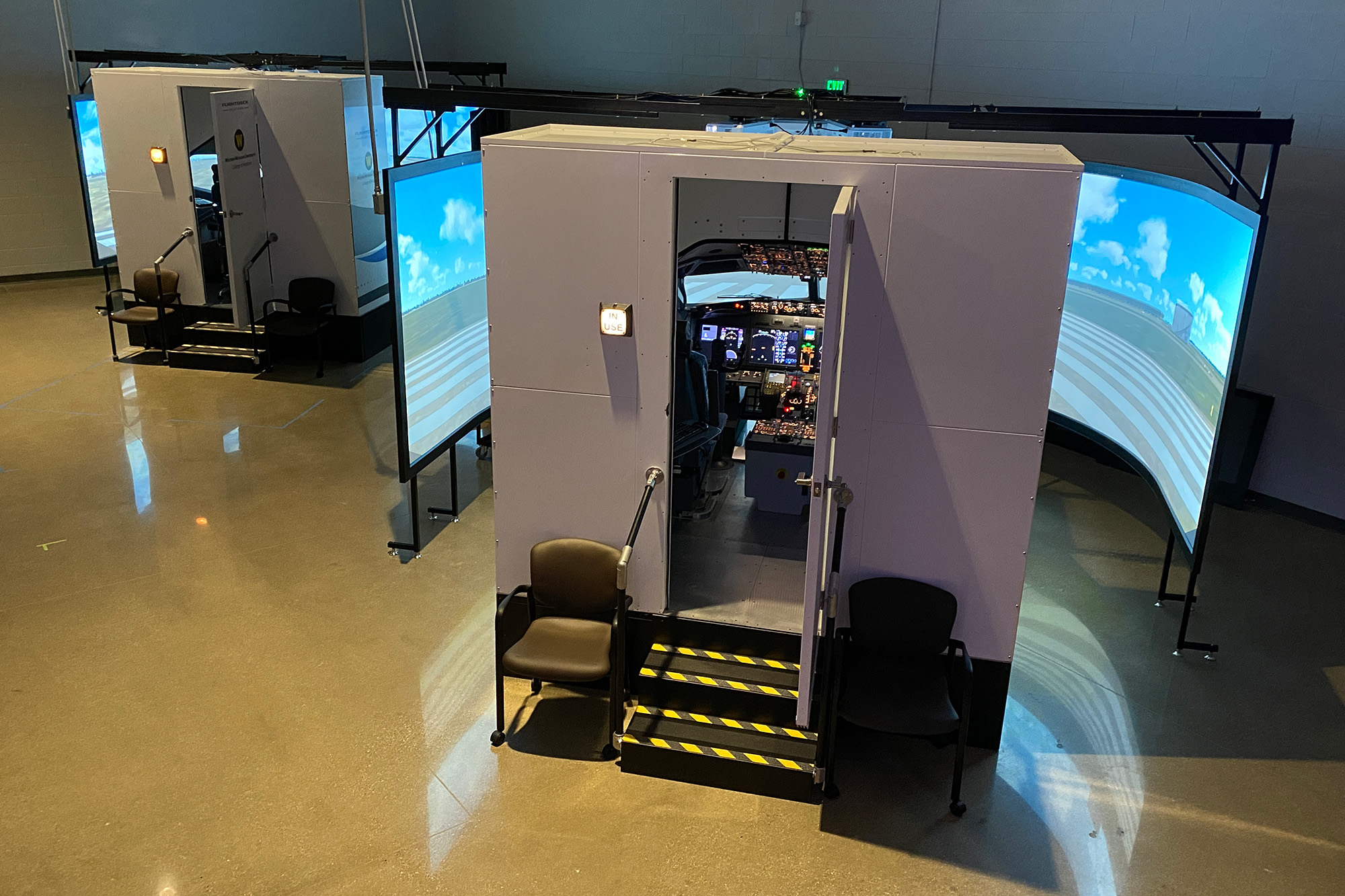 [NEWMARKET, ONTARIO, CANADA, August 11, 2022] – Canadian Flight Training Device manufacturer Flightdeck Solutions (FDS) has announced the installation of a second B737MAX device at Western Michigan University (WMU). The full-scale simulator was shipped in June 2022, joining its previously installed FDS B737MAX sibling at the school's College Of Aviation Battle Creek campus in Michigan.
"Western Michigan University has prided itself on being a leader when it comes to training, equipment, and preparing the aviation leaders of tomorrow today," stated Ray Thompson, College of Aviation Interim Dean. "We were on the cutting edge over 15 years ago, when we adopted the largest fleet of Cirrus Aircraft in the United States, and we know we are in the same playing field with the adoption of the 737MAX sims from Flightdeck Solutions."
"WMU has done a commendable job at leading the way in top notch aviation education and are presently the only public university with a comprehensive aviation program in the state of Michigan – that's quite the achievement" commented Peter Cos, President of Flightdeck Solutions. "And seeing our devices included in the growth strategy of an institution with over 80 years of aviation education experience is a real privilege and honor for FDS".
With an enrollment growth of approximately 80% over the past 10 years, and the recent opening of the College's 22-million-dollar Aviation Education Center, updating and expanding the offerings in the program's Line Orientated Flight Training course was the correct evolutionary step. "With the added students in the professional pilot program, and the growth in our aviation maintenance degree, adding a more sophisticated simulator was necessary," said Thompson. "These are the types of equipment our students are going to engage with, so it was imperative for us to provide them the tools to make them the most industry-ready graduates possible."
Photo credit: Flightdeck Solutions