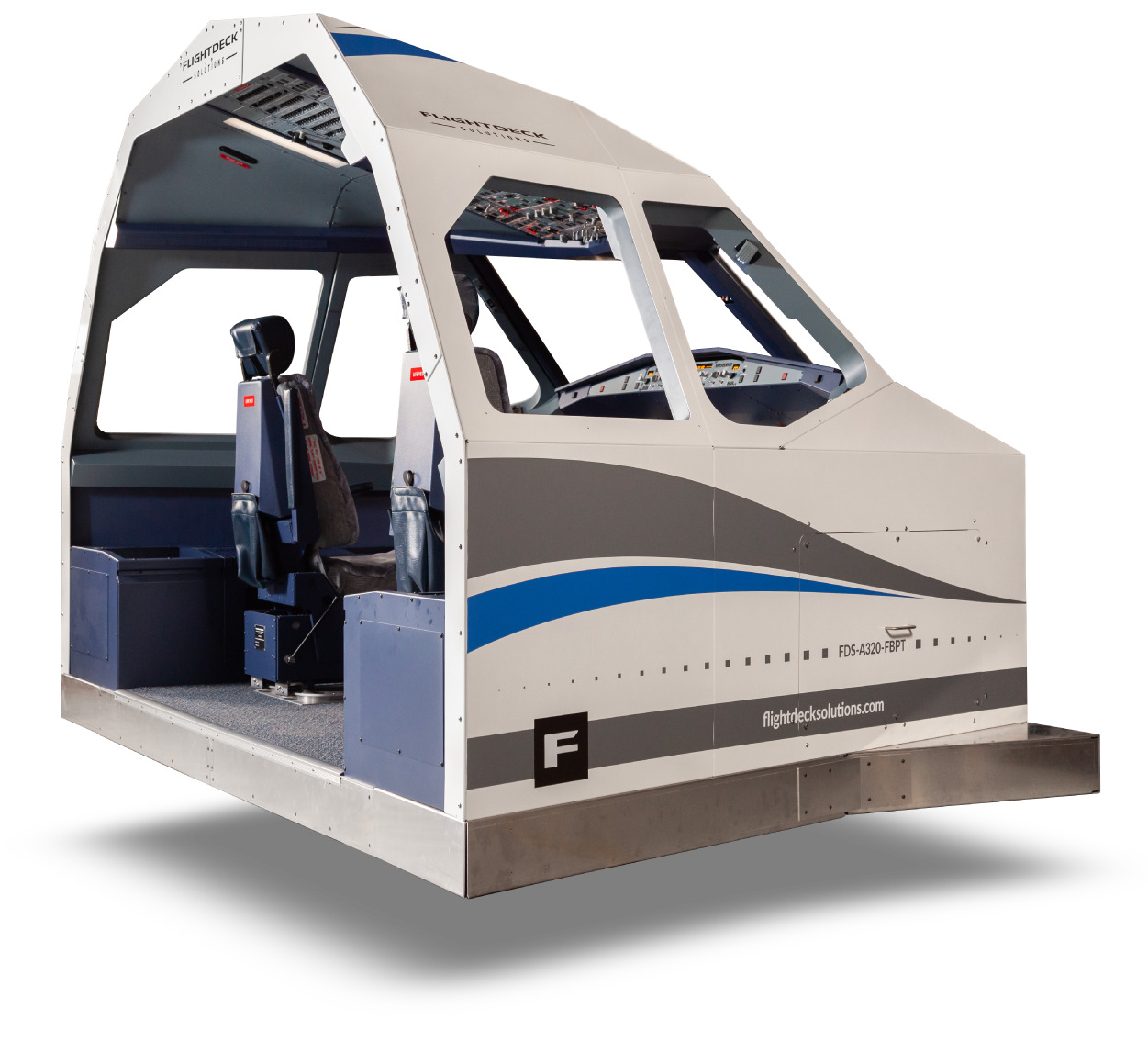 A scale, modular Nose Sectional with interior liners designed to create the correct immersive effect required to accurately create the required environment.
Our nose sections are modular, allowing them to be set up in an average room, and be brought in through a normal sized door.
KEY HIGHLIGHTS
Laser Cut Aluminium Shell
Industrial Powder Coat Finishing
Accurate Interior Liner Set
Modular Design
Poly-Carbonate Windows
"Projector Friendly" roof design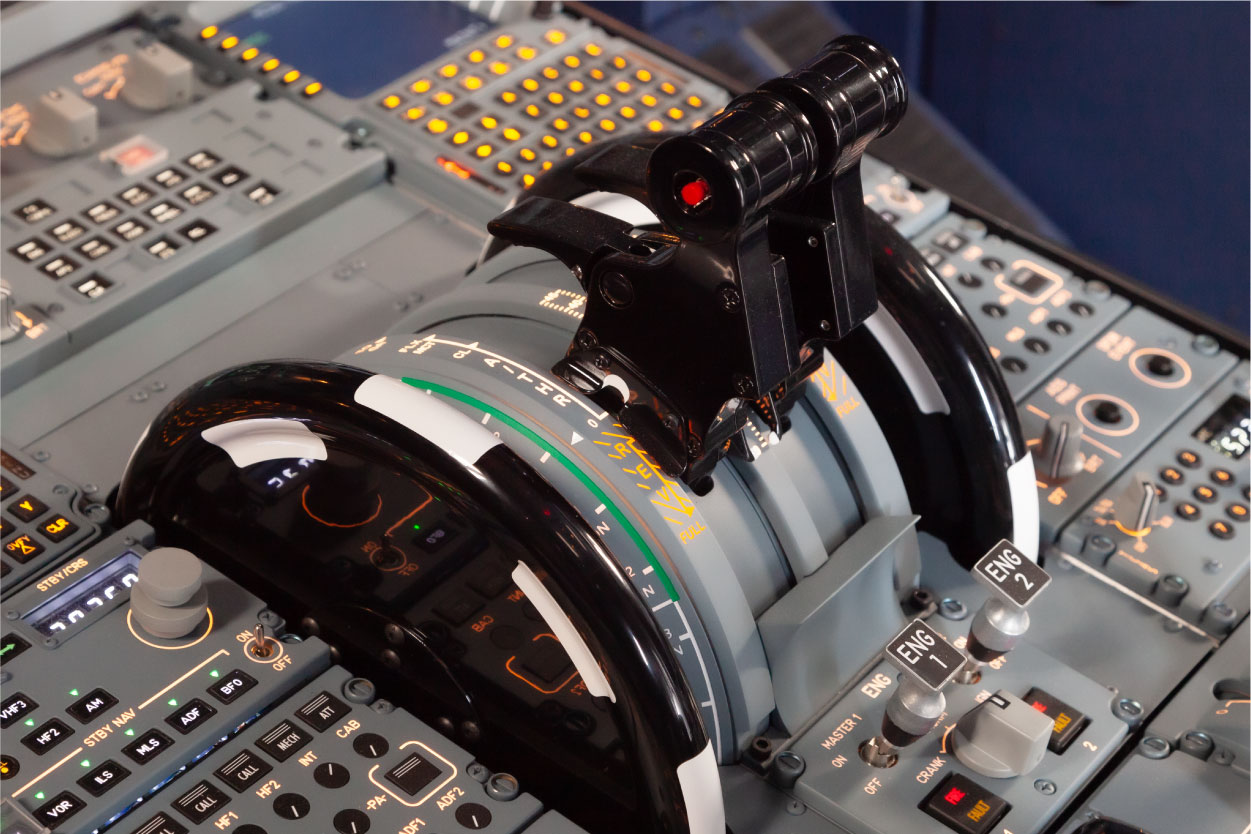 The FDS-A320-FTD utilizes a finely engineered replica of the A320 Thrust Lever Unit.
KEY HIGHLIGHTS
Custom machined components
Functional Trim Wheels and Trim Panel*
IBL Series Backlit Panels
Locking/Metal Engine Start Units
Machined Knobs
Powder Coated Metal Finishing
USB interface

*Requires Capable Avionics Software for motorization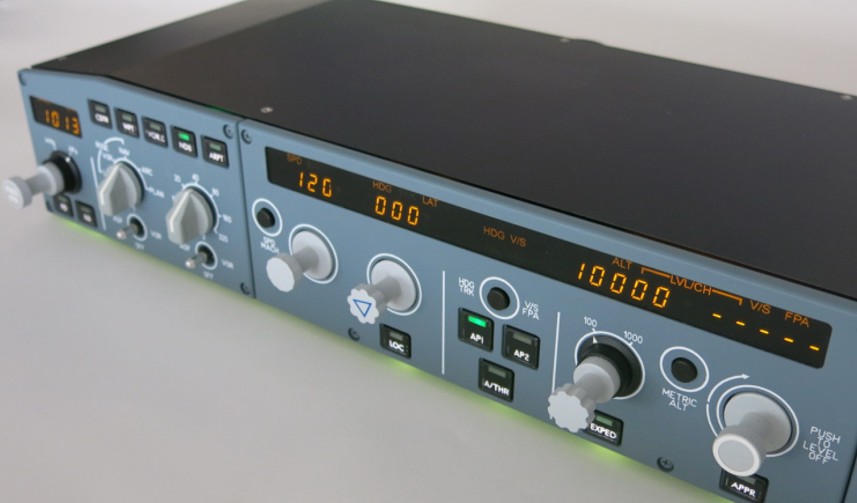 FDS PRO-MX Series MCP/EFIS units are used solely in our high level projects. Designed for heavy use and focused on the heavy tactile feel found onboard the Real aircraft.
KEY HIGHLIGHTS
FDS Proprietary IBL Series Panel (Real Aircraft Bulbs)
Custom Heavy Tactile Switching
Amber 7 Segment Displays
High Level Push/Pull Devices
Custom FDS Interface with available API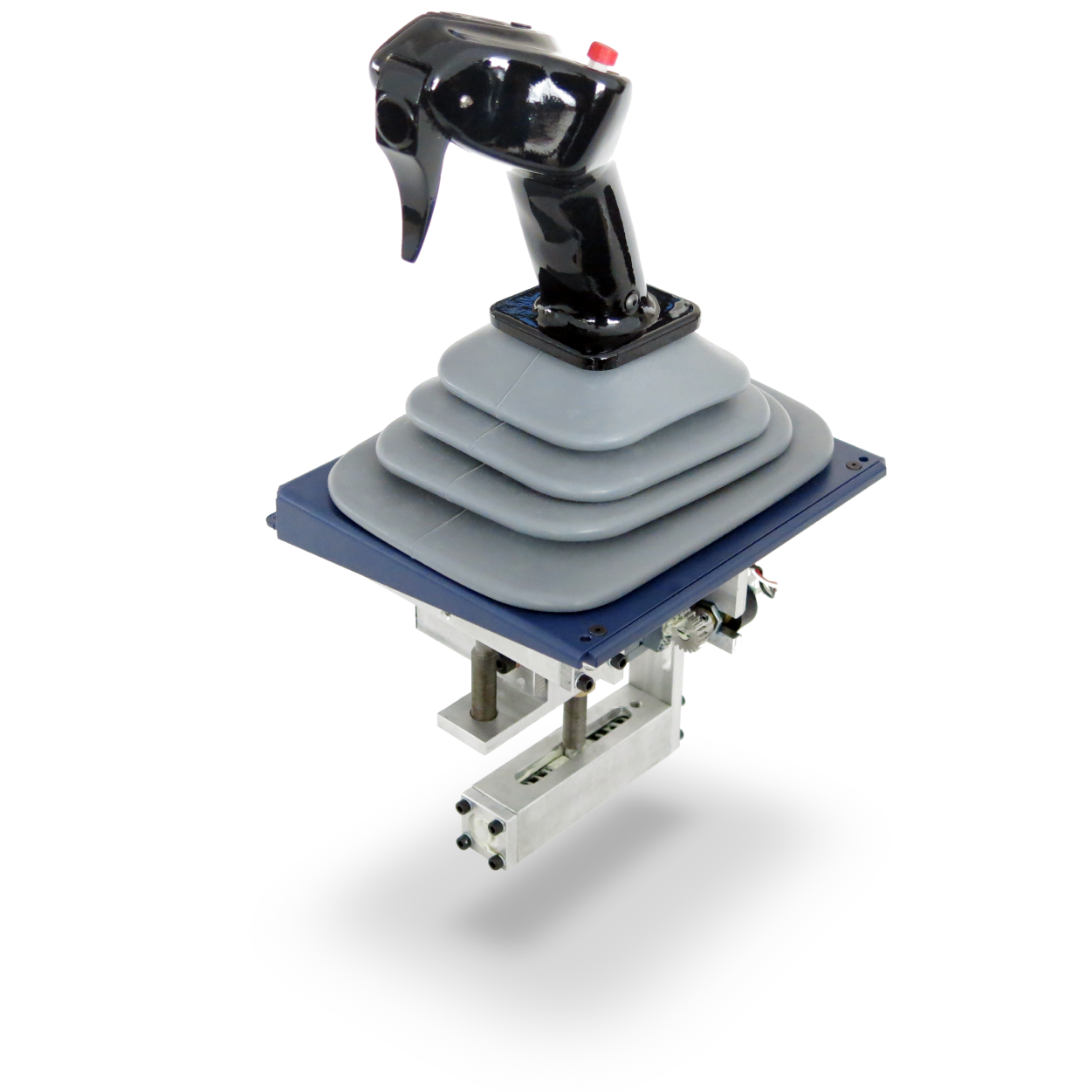 The FDS PRO-MX series A320 Sidesticks were designed for a high degree of fidelity and robustness.
KEY HIGHLIGHTS
Laser cut components
Precision Machining
Professionally molded components
USB/Plug and Play
Sidestick control "Force" is designed to replicate the real aircraft part modelled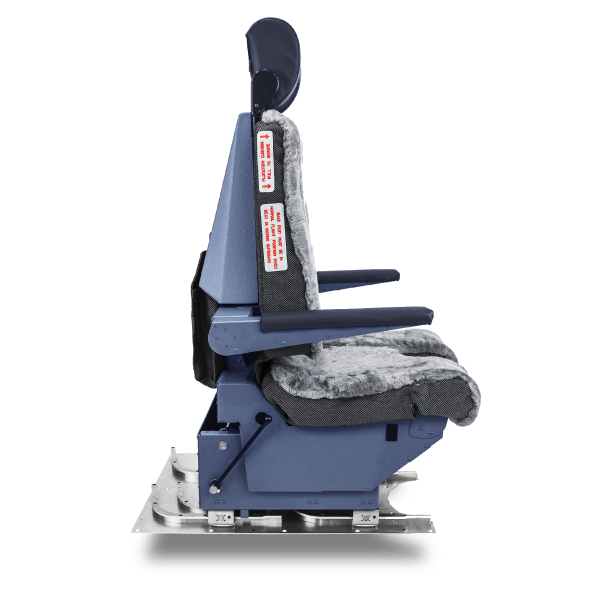 Our trainers are designed to accommodate FDS manufactured Aircraft Crew Seats. One pair of Aircraft Crew Seats are included with all of our FDS-FTD devices.
Cockpit entry is made easy via a J-Rail rail system. The system allows the seat to slide back and off to the side giving the pilot extra space for entry. Headrests are included.
KEY HIGHLIGHTS
Electronic vertical seat adjustment to 4"
Built-in fully adjustable back support with pneumatic control
Genuine lambswool seat covers offer greater comfort & durability
Functional armrests that adjust for height
J-Rails (shown) make for easy entry into the cockpit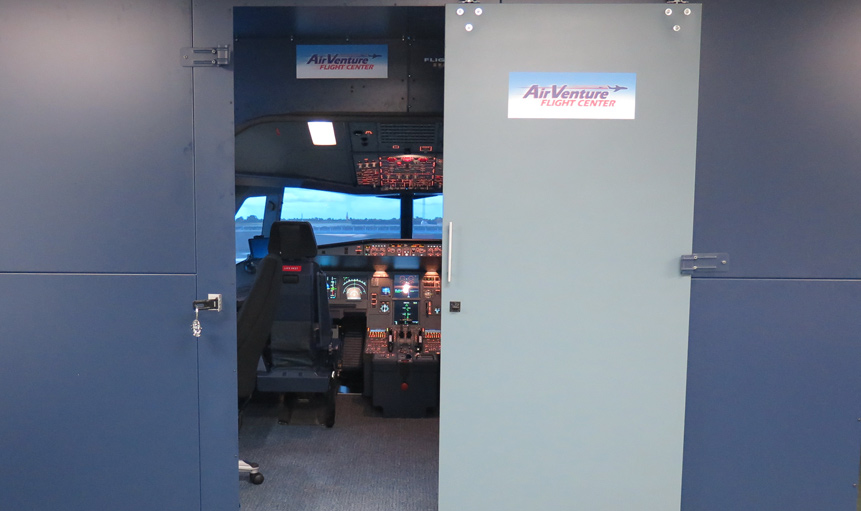 FDS works closely with a wide array of customers and is able to Develop/Supply many custom elements over and above our standard FTDs.
Instructor Stations
Entry Stairs/Ramps
Custom Wheels/Lifts
Rack Mount Computers/Hardware
Talk to us about your requirements!
FDS IBL (Integrated BackLighting) series panels deliver high on realistic appearance, super consistent lighting across the panels, and long term performance. FDS is the only company utilizing true IBL and it shows!
KEY HIGHLIGHTS
Accurate Appearance and super long lifespan
Machined Components
Machined Printed Circuit Boards
Metal Backing Panels
DZUS compatible
Accurate 6mm Top panels
Computer Matched Paint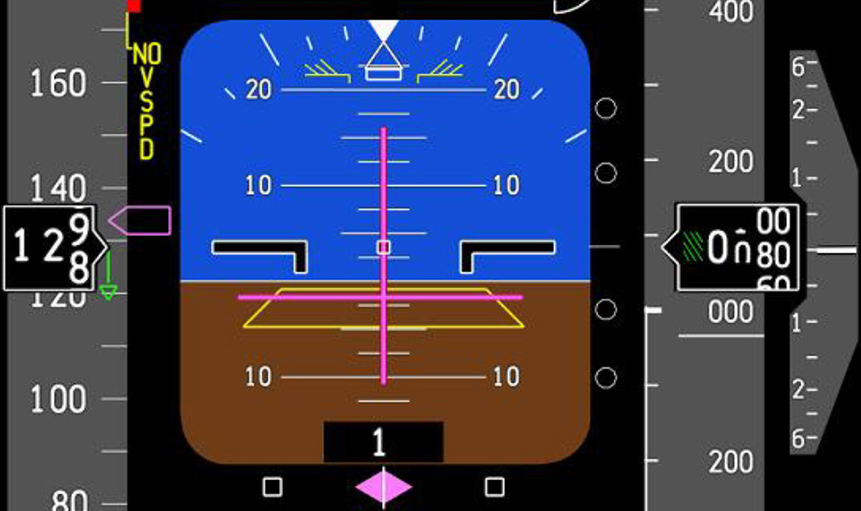 Professional Avionics Software is the core of any respectable simulation. FDS works closely with the finest Avionics Suppliers to ensure maximum capability of the devices offered. Air SimTech is the chosen avionics suite supplier for the FDS-A320-FTD.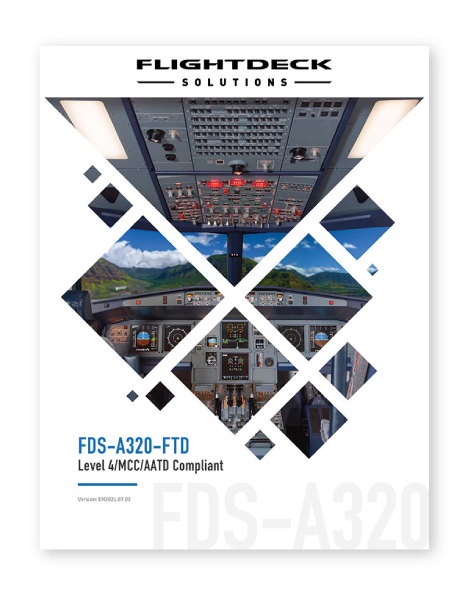 Click below to download the latest FDS-A320-FTD brochure: