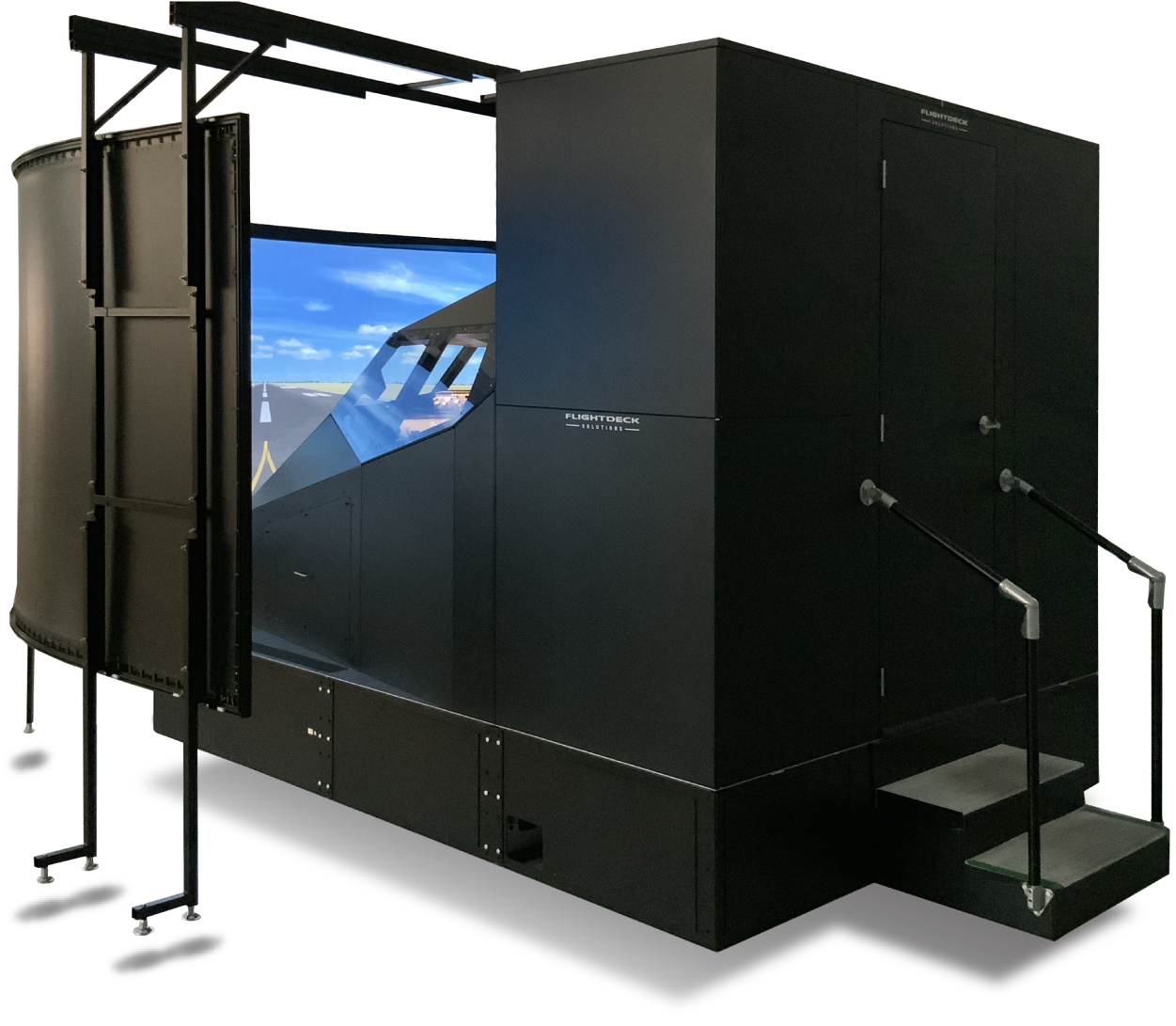 Our Proprietary Modular Nose Section design has been a core part of our full FTDs for over a decade. Our nose sections are modular, allowing them to be set up in an average room, and be brought in through a normal sized door.
The PRO-M series Modular Nose section resolves all of the previous issues faced by "old technology" level of simulation and realism.
KEY HIGHLIGHTS
All Metal Design (Aluminum)
Developed from the Actual Aircraft modelled
Easily shipped in a small and affordable carton
Super accurate window shapes to create the perfect B737NG Setup
Assembles in a few hours with basic tools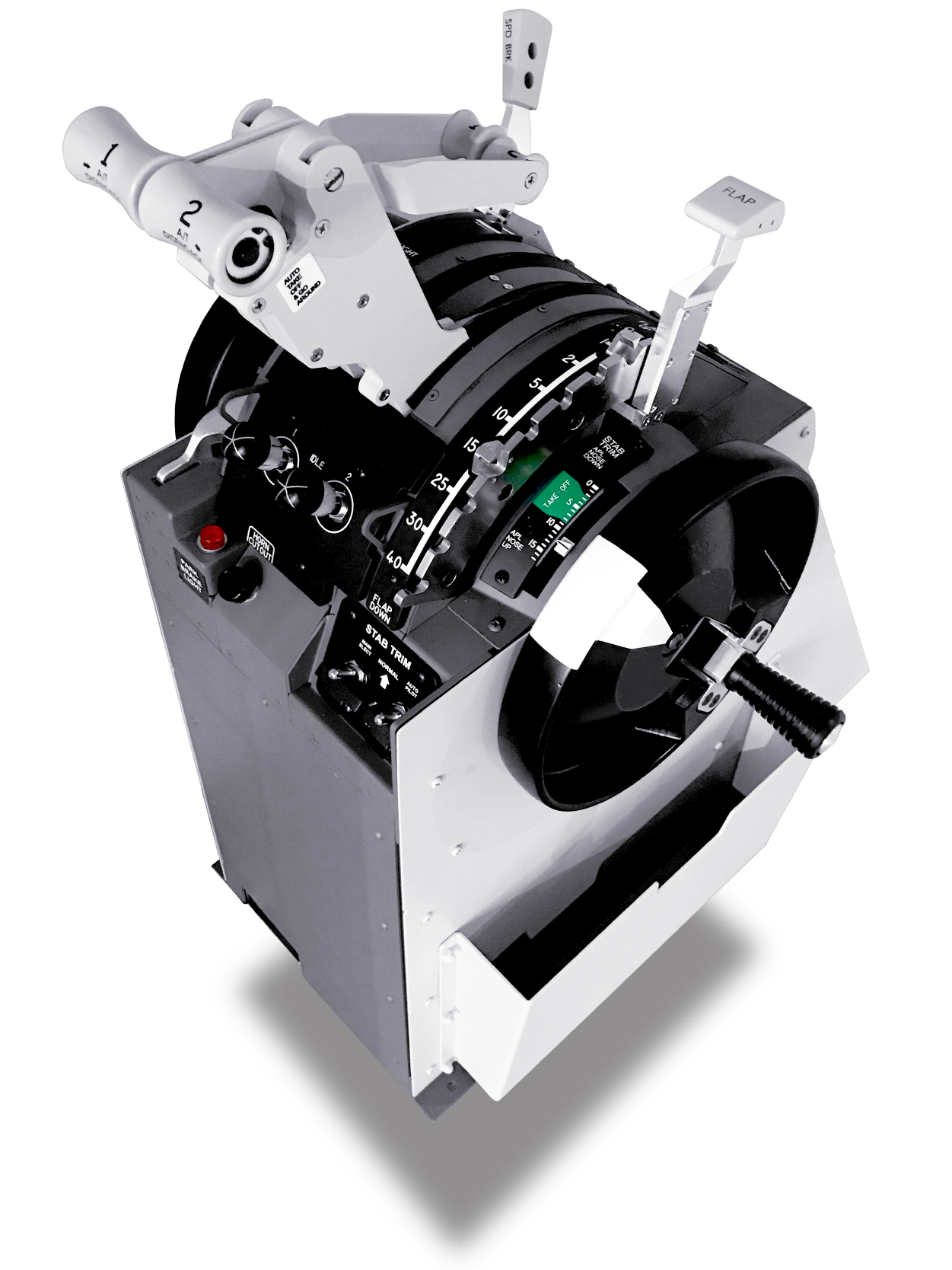 In keeping with the 100% tactile approach FDS takes with all of our devices, the 737 Throttle Quadrant becomes a critical element. Pilots are very "Hands On" with certain elements in the flightdeck and the TQ is certainly one of them.
The FDS-B737NG/MAX TQ was designed to deliver near perfect to the real aircraft and features fully motorized levers with ultra-smooth movement across the levers full range, motorized trim wheels with variable speeds and retractable handle, full scale IBL panel set and accurate flap detents and tactile feel in the flap lever.
An Ethernet Interface system allows for high speed communication to and from the various devices. This, coupled with our proprietary "Closed Loop" design, means we can deliver high levels of accuracy on the functionality side. As real as it gets and 100% tactile.
Our TQs are available in the MAX or NG configuration.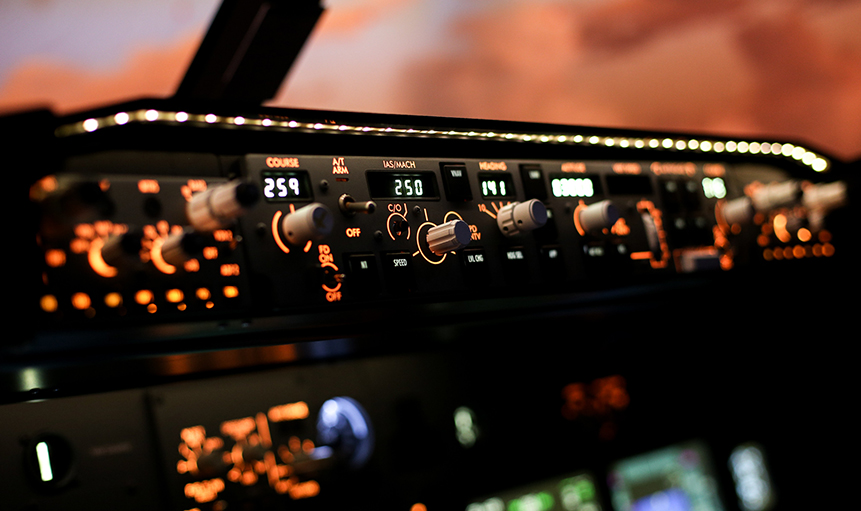 FDS PRO-MX Series MCP/EFIS units are used solely in our high-level projects.
Designed for heavy use and focused on the heavy tactile feel found onboard
the Real aircraft.
KEY HIGHLIGHTS
FDS Proprietary IBL Series Panel (Real Aircraft Bulbs)
FDS-EM1 Pro Level Switches (Quad LED/Custom Legends/Heavy Tactile Feel)
White 7 Segment Displays
Functional Bank Angle Selector (Heavy Tactile Feel)
Solenoid driven A/T Toggle
Custom FDS Interface with available API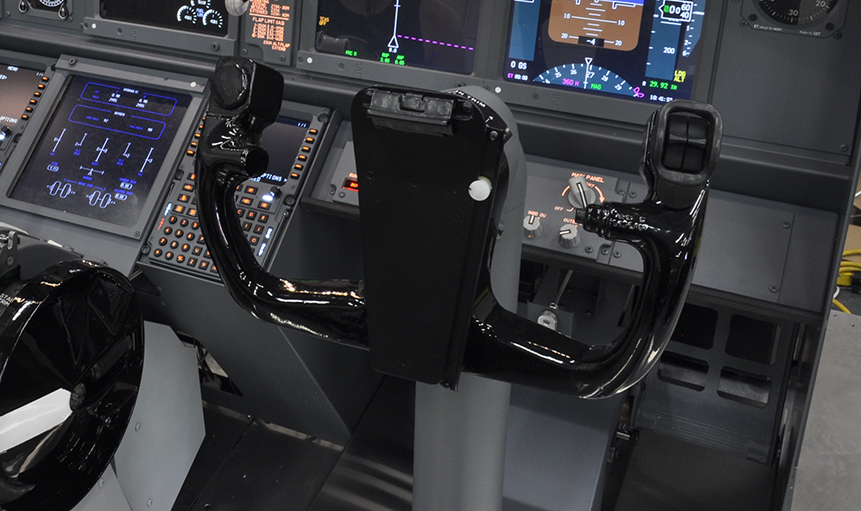 Tactile training means "hands on" for the pilots. While system training is critical, some hands on control flying helps push the curriculum well past standard IPT/Touch screen devices.
Flightdeck Solutions uses real aircraft yokes and columns coupled to proprietary static loading devices. Developing finely tuned muscle memory means having everything in its place. Precisely.
Higher level requirements can include optional control loading elements to even further enhance the variable forces experienced in the real aircraft.
KEY HIGHLIGHTS
Real Aircraft Yokes (B737)
Real Aircraft Columns
Real Aircraft Stick Shakers
Proprietary Mechanical Devices
Adjustable Rudder Pedals
Accurate Steering Tiller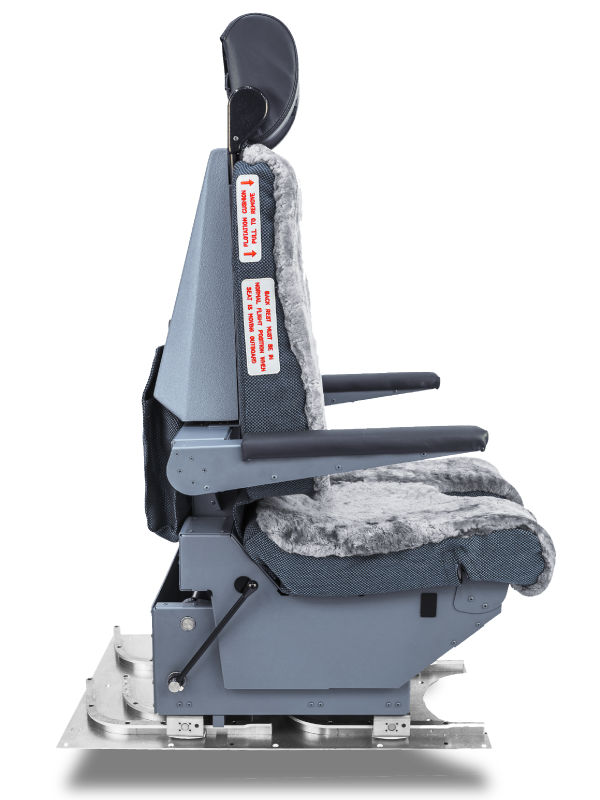 Our trainers are designed to accommodate FDS manufactured Aircraft Crew Seats. One pair of Aircraft Crew Seats are included with all of our FDS-FTD devices.
Cockpit entry is made easy via a J-Rail rail system. The system allows the seat to slide back and off to the side giving the pilot extra space for entry. Headrests are included.
KEY HIGHLIGHTS
Electronic vertical seat adjustment to 4"
Built-in fully adjustable back support with pneumatic control
Genuine lambswool seat covers offer greater comfort & durability
Functional armrests that adjust for height
J-Rails (shown) make for easy entry into the cockpit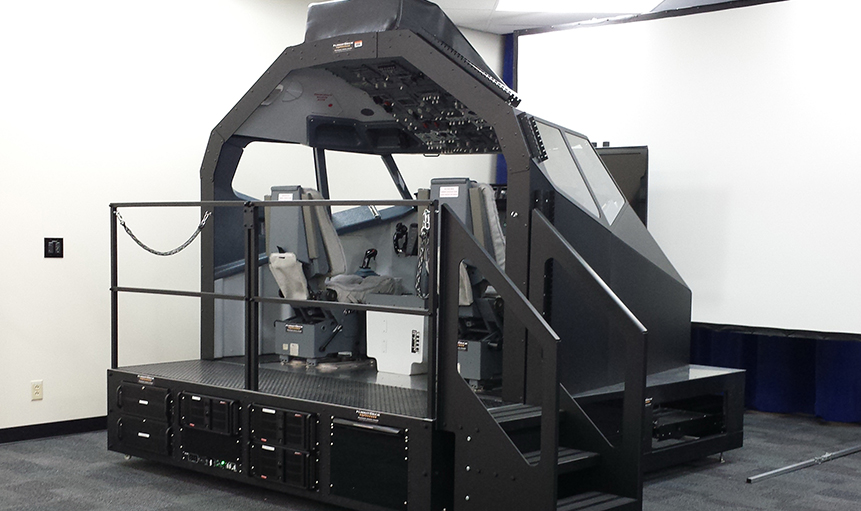 FDS works closely with a wide array of customers and is able to Develop and/or Supply many custom elements over and above our standard FTDs. Some of the custom elements we're often asked for include:
Instructor Stations
Entry Stairs/Ramps
Custom Wheels/Lifts
Rack Mount Computers/Hardware
Talk to us about your requirements!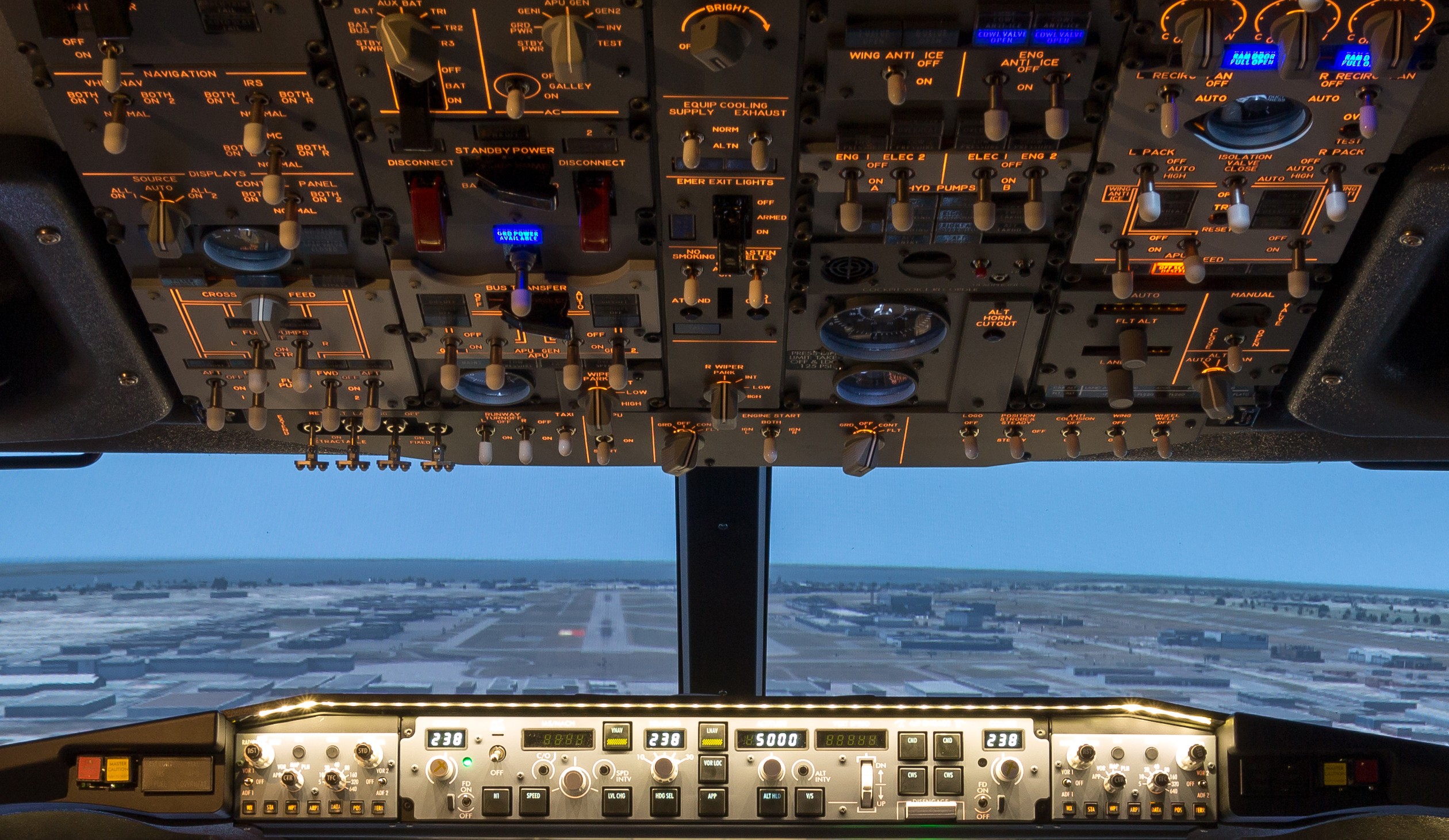 FDS IBL (Integrated BackLighting) series panels deliver high on realistic appearance, super consistent lighting across the panels, and long term performance. FDS is the only company utilizing true IBL and it shows!
KEY HIGHLIGHTS
Accurate Appearance and super long lifespan
Machined Components
Machined Printed Circuit Boards
Metal Backing Panels
DZUS compatible
Accurate 6mm Top panels
Computer Matched Paint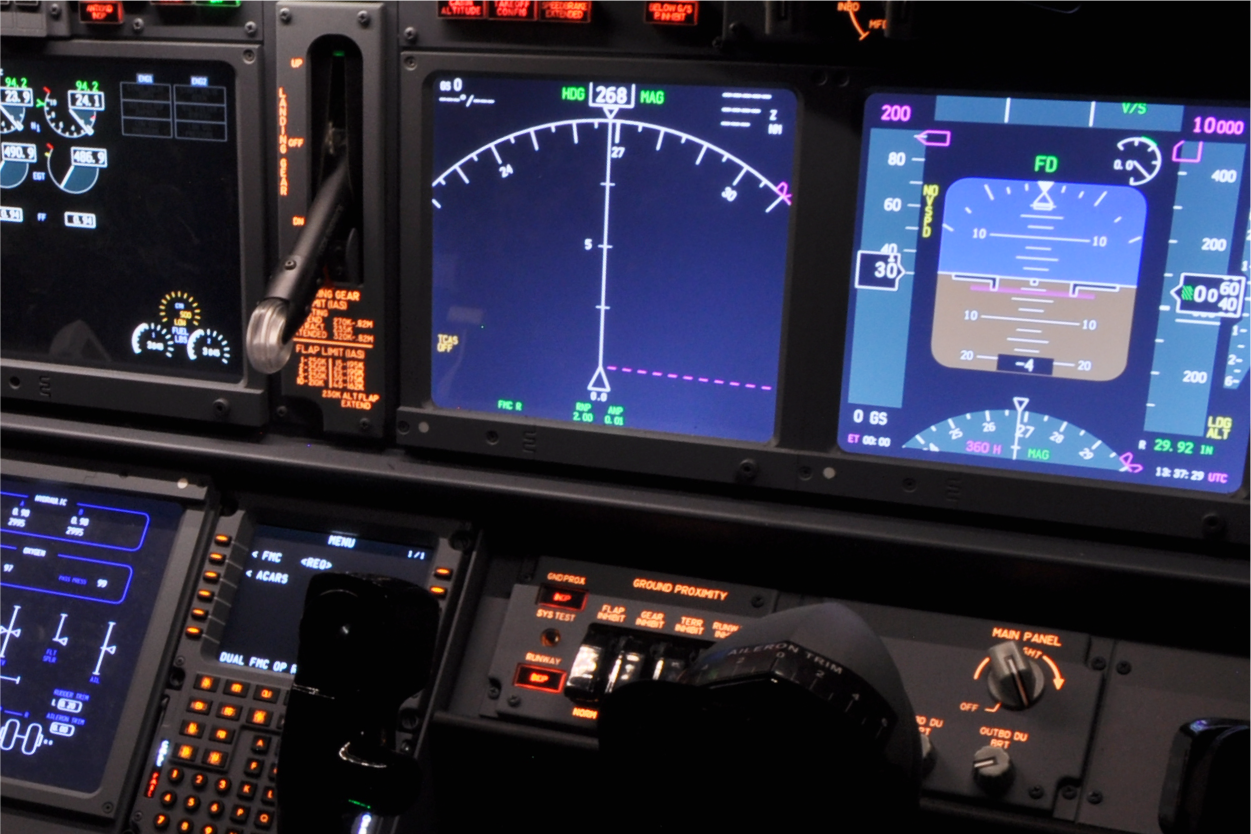 Professional Avionics Software is the core of any respectable simulation. FDS works closely with the finest Avionics Suppliers to ensure maximum capability of the devices offered.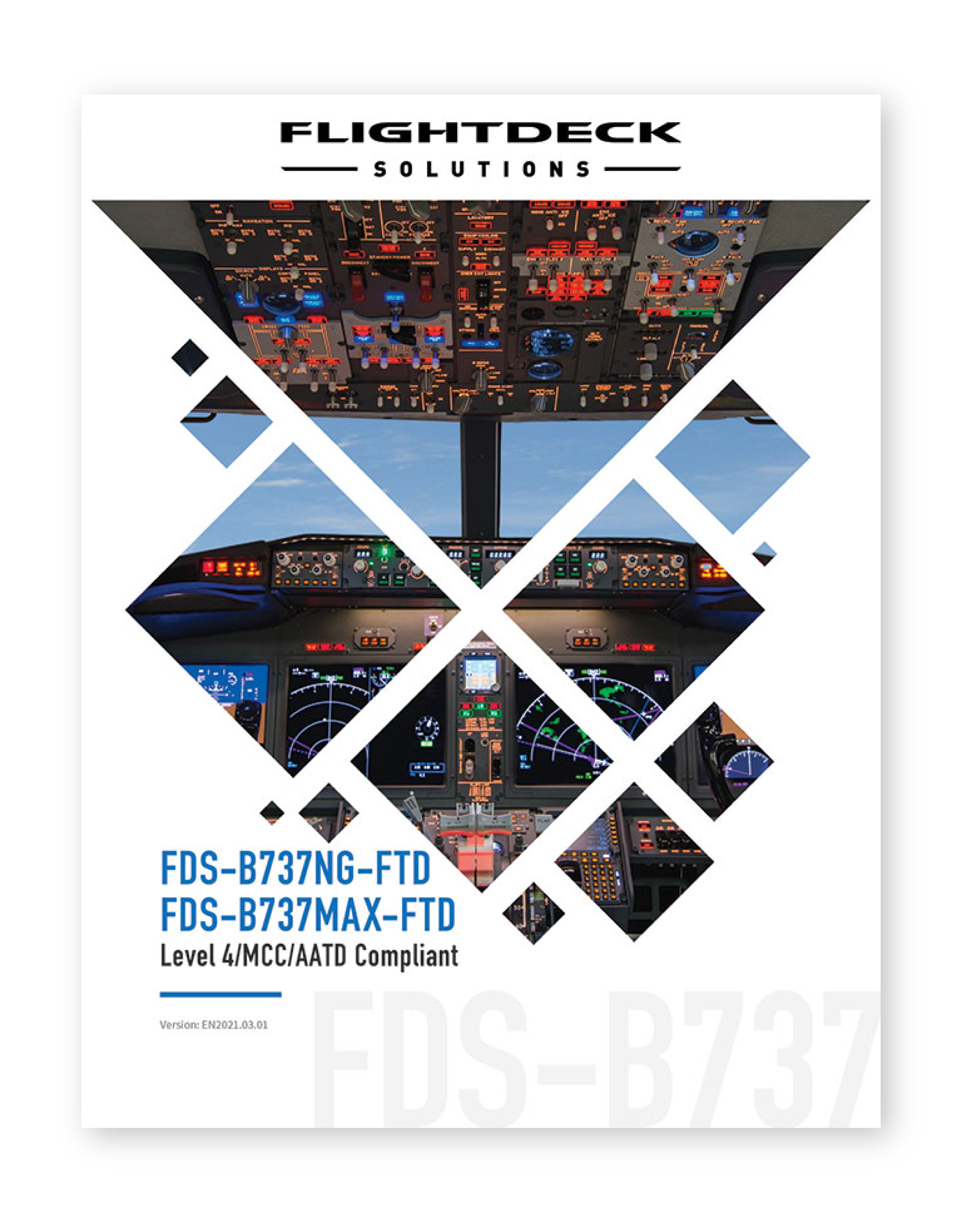 Click below to download the latest FDS-B737NG-FTD brochure: