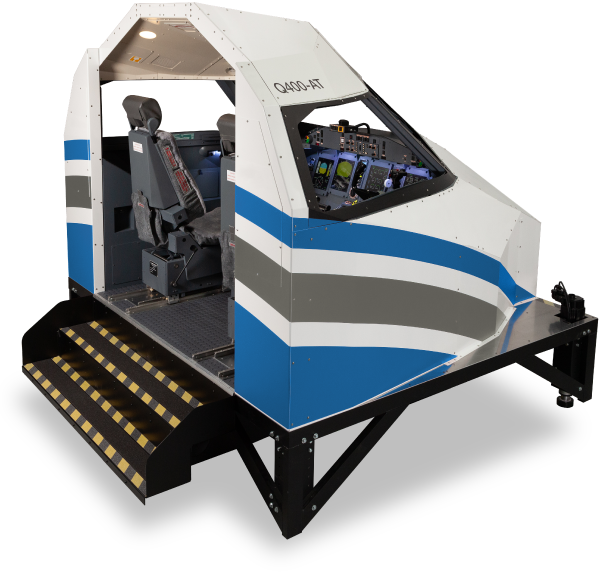 The FDS-DASH8-Q400-FTD features an aluminum cockpit shell, spatially correct in every way to the actual aircraft.
Our well known attention to detail will make any Q400 pilot right at home!
The DASH 8 Q400 Throttle we employed is a real aircraft component with minor FDS mechanical modifications.
The Lever Mechanisms are actual aircraft parts allowing the perfect replication of look and feel. Even the cover plate is real aircraft!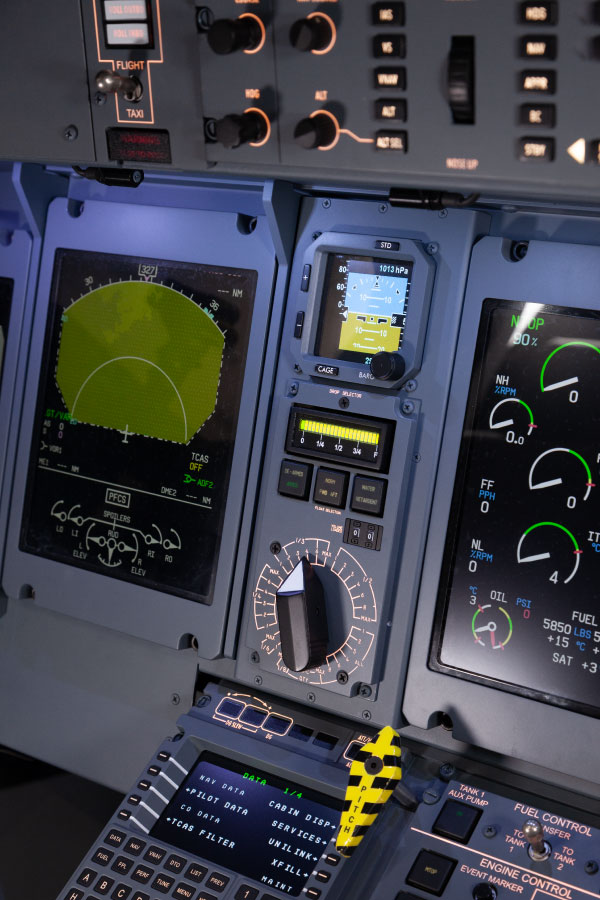 Our DASH 8 Q400 cockpit is outfitted with custom display modules as well as Mode Control Panel (Auto Pilot), RCDUs, and custom made Q400 CDUs!
We also integrated numerous real aircraft Optical Encoders for the perfect tactile representation.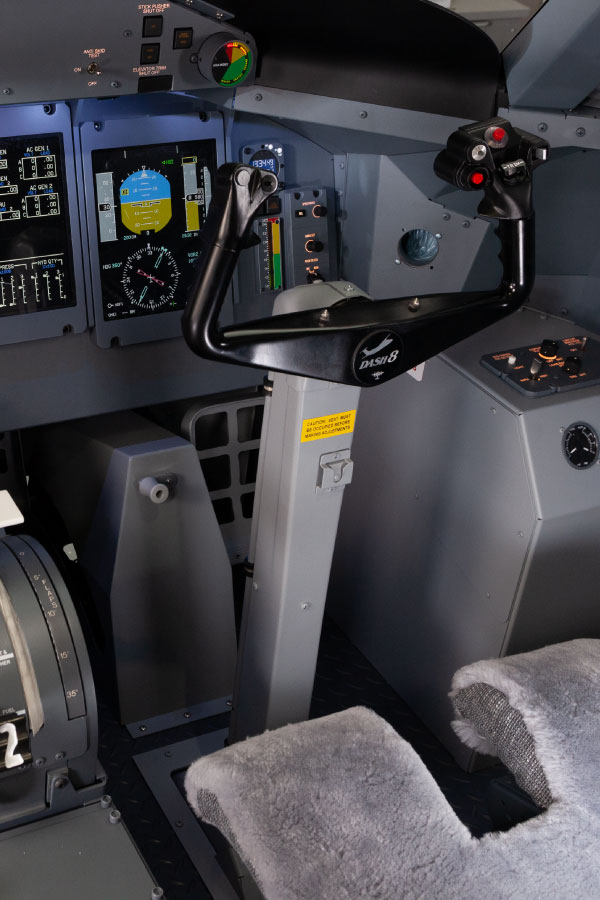 Partnering with Brunner means Control-Loaded Flight Controls are definitely part of the DASH 8 Q400 experience. No springs or oscillating yokes, the Brunner controls are highly adjustable to mimic the forces in the real aircraft.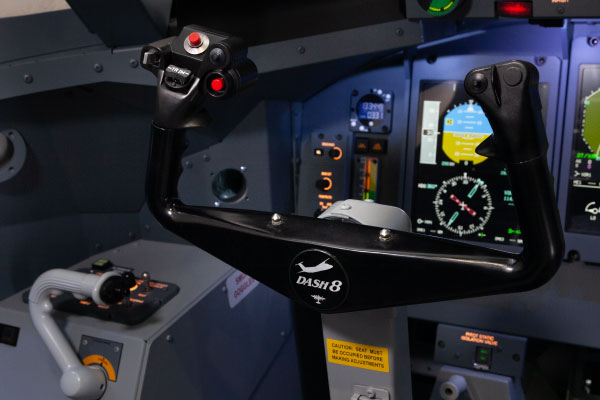 We integrated real aircraft Control Yokes and Columns to deliver the perfect look and feel.
Coupled with our super rugged mechanical work and Brunner Control Loading you have a highly realistic sense of force and feel.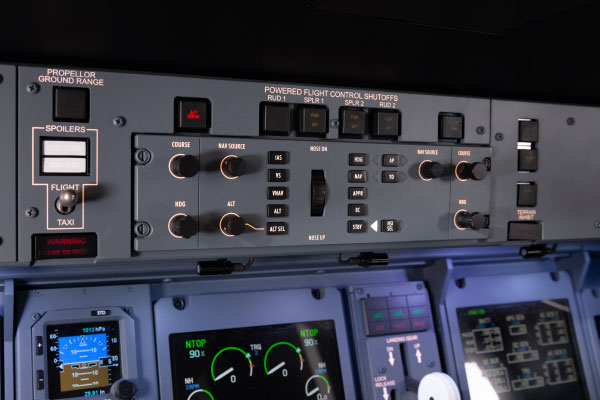 Relying on FDS to deliver means knowing that aircraft quality Push Switches, Optical Encoders, industrial Powder Coated Aluminum Shell, and Interior Liners are going to be in service for years and years. All backed by our well known after-sales support!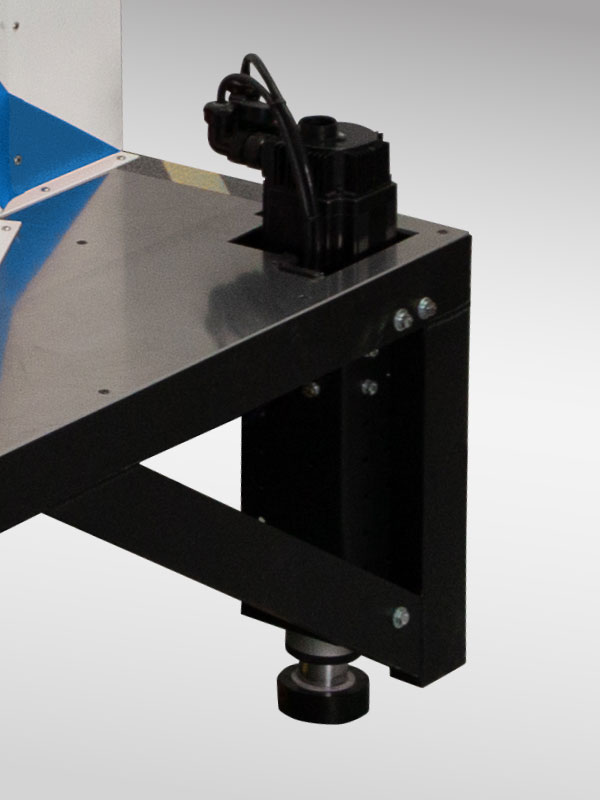 With the addition of an optional "High Level" Actuator system we can recreate many of the forces felt in the day to day flying of a DASH 8 Q400. A hard landing…..? Well, brace yourself!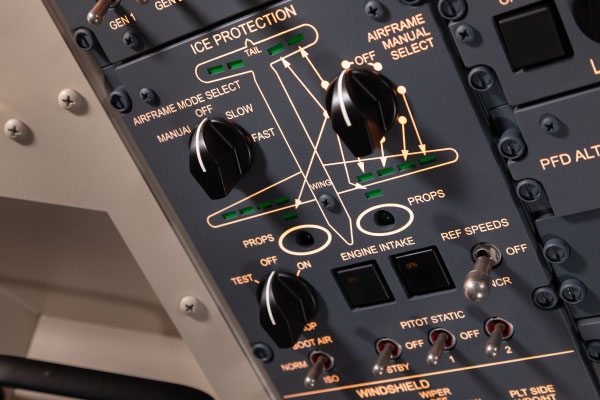 FDS IBL (Integrated BackLighting) series panels deliver high on realistic appearance and long term performance. Super consistent lighting across the panels. FDS is the only company utilizing true IBL and it shows!
Accurate Appearance and super long lifespan lighting
Machined Components
Machined Printed Circuit Boards
Metal Backing Panels
DZUS compatible
Accurate 6mm Top panels
Computer Matched Paint