Dated: Dec 02, 2021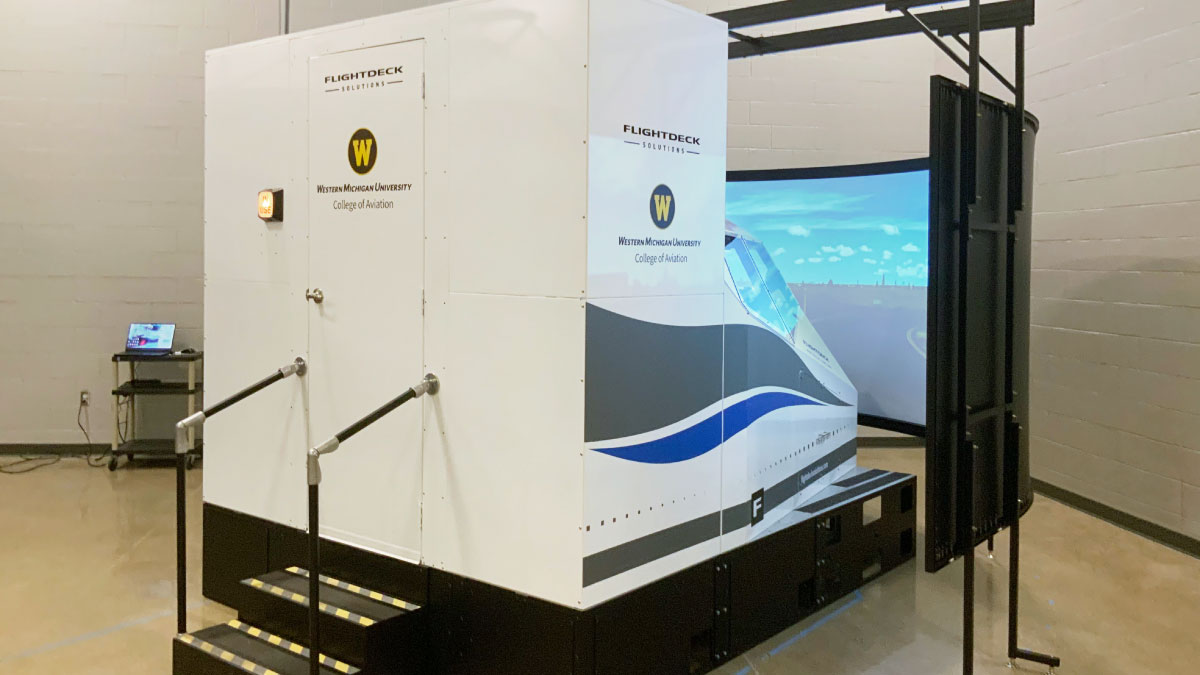 PRESS RELEASE
[NEWMARKET, ONTARIO, CANADA, November 30, 2021] - Canadian FTD manufacturer Flightdeck Solutions (FDS) announced today the delivery of a B737MAX Flight Training Device to the Western Michigan University College Of Aviation.
The school took delivery of FDS' most popular device at the Kalamazoo, Michigan campus in mid-November 2021 as part of a move to increase its footprint in Aviation Academia. Joining the College Of Aviation's sizable fleet of small aircraft, the Flightdeck Solutions B737MAX FTD opens up new curriculum opportunities for the school as it expands its aviation program to include airliner-based training.
The fixed-base FDS-B737MAX-FTD device is equipped with an enclosed instructor station, a high-level instructor console featuring over 200 equipment malfunctions, a Control Loading System, a brand new FDS COMM Pack for advanced radio communication training, and a 220º wrap-around visual system. A second, equally equipped Flightdeck Solutions B737MAX device has since been ordered by the school for 2022 delivery.
About Flightdeck Solutions
Flightdeck Solutions (FDS) is a global provider to the aerospace and aviation industry for a wide range of flight simulation products and services. Over its 21-year history FDS has gained worldwide trust for producing high quality, immersive and fully tactile FTD trainers, becoming the solution of choice for companies and educational institutions around the world. With devices such as the B737MAX, B737NG, A320, B787, B777, and B747, and trusted by companies like Boeing, Honeywell, and CAE, FDS has built a reputation for providing both custom hardware solutions and turnkey offerings, delivering excellence in quality while maintaining financial responsibility.