Client Challenge
Faced with a pilot shortage in Europe, Svensk Pilotutbildning is among the leading flight schools developing pilot training programs that can rapidly address this talent gap. To meet airliner standards, Svensk must train their cadets within spatially correct environments that reduce the time to transition to a real multi-crew flight deck.
Svensk sought to enhance the training quality and industry recognition of its Multi-Crew Cooperation/Multi-Crew Pilot License Program (MCC/MPL) for the A320 using highly realistic training systems.
FDS Solution/Approach
Over two decades, Flightdeck Solutions has perfected the builds for various aircraft cockpits, including A320. The realism and high-fidelity components of FDS airline trainers won the attention of Svensk Pilotutbildning, who commissioned the development of an FDS-A320-FTD.
The FDS A320 flight trainer met airliner benchmarks, replicating the A320 cockpit, and integrated perfectly with Svensk's MCC/MPL program. Flightdeck Solutions built a fully tactile simulator that raised the cadet training experience.

The simulator's primary purpose was to drastically reduce the orientation time of a pilot cadet to the actual cockpit and flight systems of an A320.
Outcome
EASA granted the A320 trainer installed at the client's Gothenburg City Airport training center the coveted FNPT 2/MCC certification.
This certification has elevated the school's capabilities as an industry-recognized training institute while giving the cadets a robust pathway to employment at regional airlines that seek MCC trained pilots.
FDS is a right-fit, reliable partner to flight schools, universities, colleges and airlines seeking to enhance their training standards.
Talk to us to learn more about our FAA and EASA Certification-Ready aircraft simulators.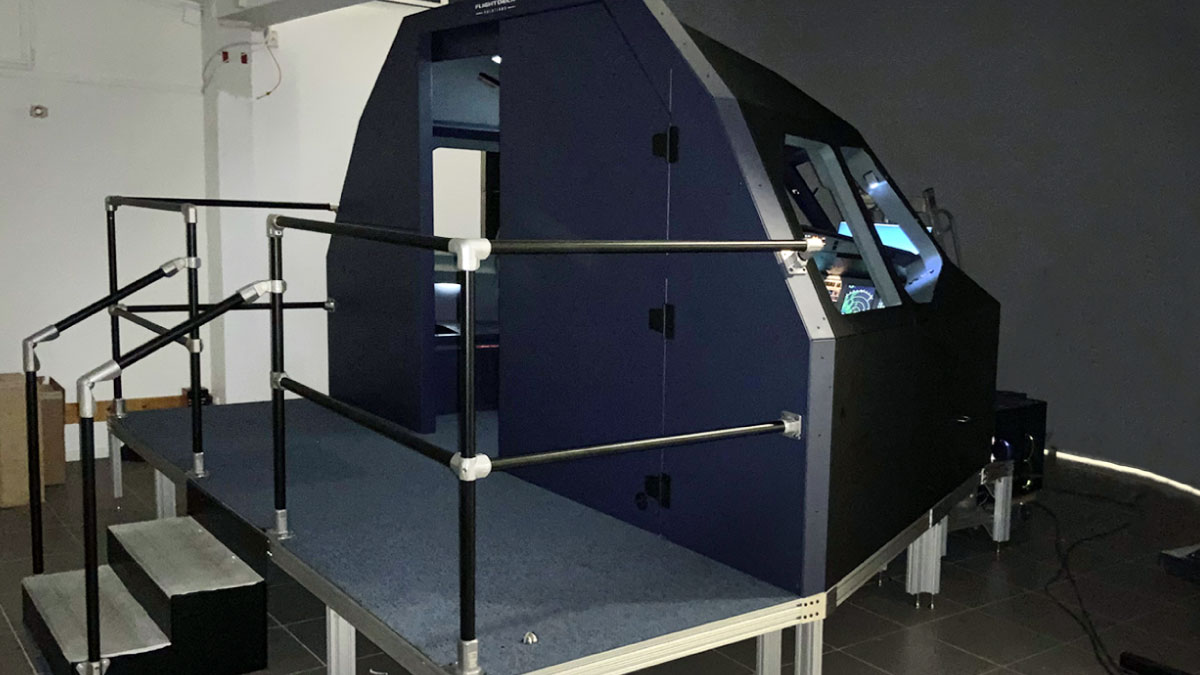 Image: Our FDS-A320-FTD with custom platform, entry stairs, and rail structure shortly after assembly at the Svensk Pilotutbildning school of aviation.
---

Images: MCC/MPL cadets in the FTD-A320-FTD at Svensk Pilotutbildning, Säve, Sweden
---