Client Challenge
One of Air Venture's client, a large Asian Airline, was transitioning their cadets over to A320/321 aircraft. Air Venture was selected to offer a bridge course to introduce the pilot cadets to the Airbus flightdeck, flying philosophy, and to gain practice hours.
Air Venture required realistic, airliner-standard Airbus 320 trainers that could be deployed urgently at the aviation training center.
FDS Solution/Approach
Flightdeck Solutions understood the unique requirement of the client, especially the time-sensitive launch of the preparatory program.
FDS had experience building trainers that were an exact replica of instruments, CDUs, computer flight controls, throttles, side sticks, and every component inside an Airbus cockpit. This know-how was critical to the success of this project. The cadets had to be confident in achieving their instrument type-rating certification vital to their transition to fly Airbus planes.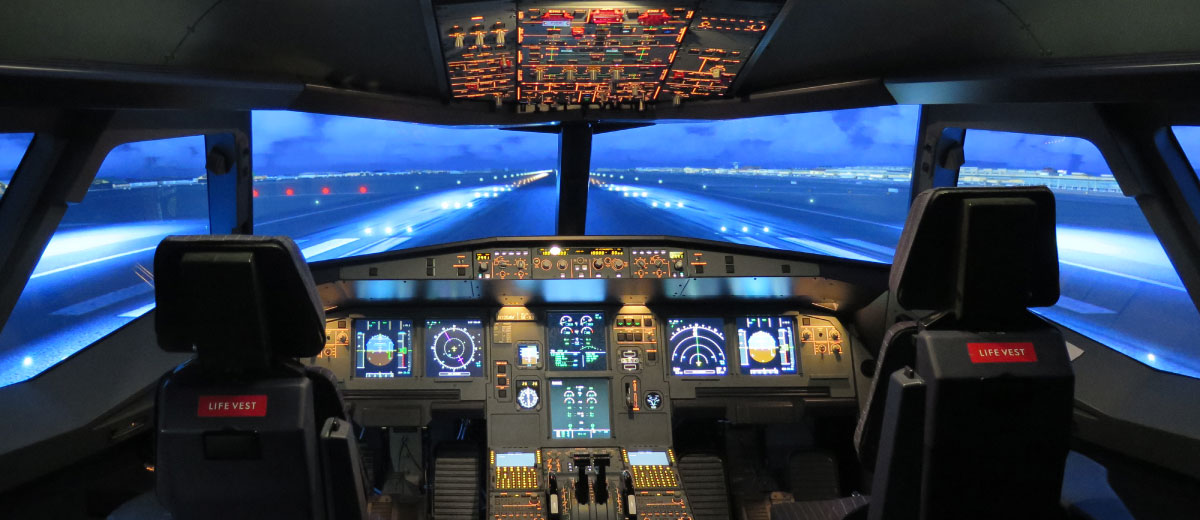 Outcome
Cadets get limited flying time on certified trainers. These advanced trainers are expensive and are not readily available due to inadequate supply. New pilots who are rushed through type-rating or multi-engine rating are prone to errors and failures.
With the help of FDS-A320-FTD Simulators, Air Venture offered a turbo-charged, realistic type-rating bridge course. This program saved their client millions of dollars in training costs, reduced the learning curve, and the pilots adapted to its Airbus fleet at an accelerated pace.