Client Challenge
After winning the air tanker project, Boeing planned a comprehensive promotion and activation campaign for its new KC-46A Heavy Lift/Refuel Aircraft. Boeing's team wanted to showcase the aircraft at major defense trade shows, at strategic Boeing events and military bases across the country.
As part of this initiative, the team demanded a hyper-realistic, mock-up of the brand-new super-tanker that allowed air force personnel the opportunity to experience the cockpit first-hand. One of the initial project scopes included the ease of transportation of the cockpit simulator by road.
FDS Solution/Approach
Flightdeck Solutions addressed this challenge with an innovative design and created a complete, fully tactile, KC-46A Pegasus cockpit and fit it into a semi-trailer that transported it cross-country.
This unique mobile KC-46A trailer housed the exact replica of the KC-46A flightdeck, which caught the imagination of Air Force pilots. It offered them the unique opportunity of flying the aircraft and experiencing its advanced systems up-close.
The device offered the experience of a functioning air refueling station, complete with accurate flight system and cockpit controls.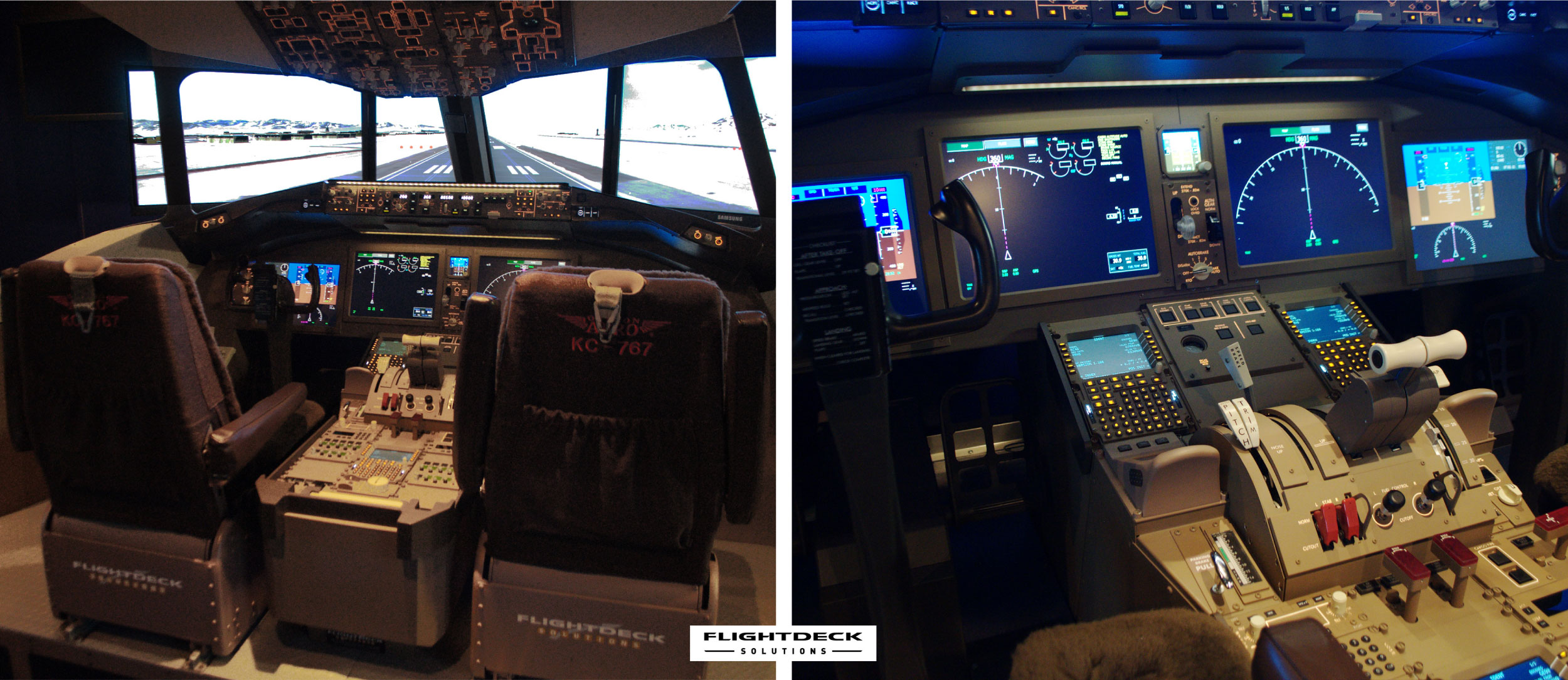 ---
"Having Boeing as our largest customer year after year (for over 13 years) has been a company highlight. The KC46A Tanker Team at Boeing were amazing to work with. Knowing one of our flightdecks was used to promote this Mission Critical Aircraft gave us a huge boost. Prior to the KC46A Trailer we also worked on the P8A Poseidon program along with their trailer."
Peter Cos
CEO, Flightdeck Solutions
---
Outcome
Boeing has continued to successfully use this promotional device across North America at Trade Shows, Air Force Bases, USAF Subsidiaries and at major public events. The mobile device allowed Boeing to generate awareness about the KC-46A Pegasus refueling tankers and transport aircraft through sustained on-ground campaigns.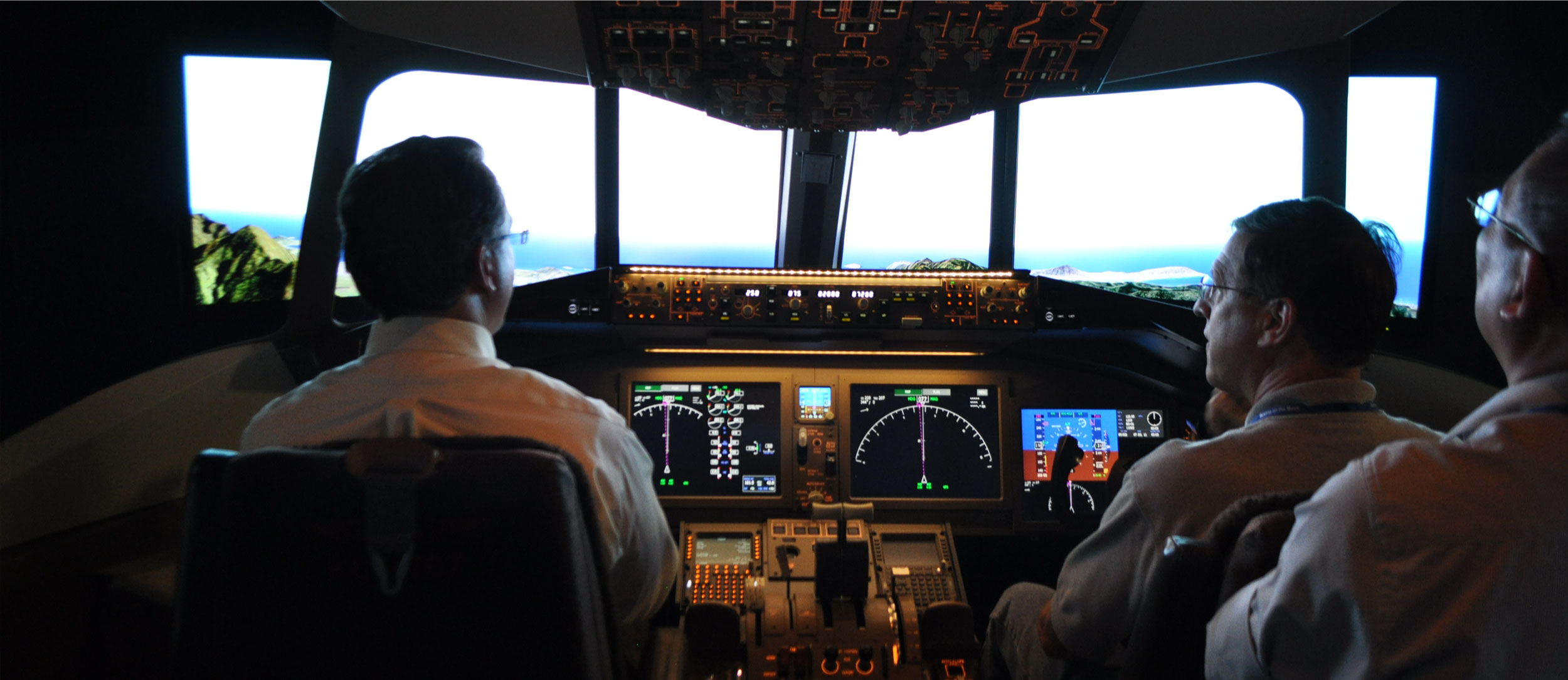 ---
"Flightdeck Solutions, led by Peter and Steve Cos, embodies what an ideal procurement should look like - open and honest communication, innovative solutions, a can-do spirit that overcomes seemingly insurmountable barriers, and customer focus unmatched in the industry."
P.H. | Sr. Manager (retired), Boeing Defense, Space & Security
---