Client Challenge
Omni Airline is a charter airline operating worldwide for private charters, tour operators, cruise lines, sports crews, bands and government agencies.
Omni's training division was under immense pressure to create a training system for the anticipated addition of the Boeing 777 aircraft to its fleet. They faced a critical challenge of efficiently transitioning their existing pilots from B767 to B777, rapidly, without compromising on safety standards. The limited availability of 777 trainers caused significant delays in securing the required preparatory hours for their pilots before they applied for their type-rating course and certification.
FDS Solution/Approach
FDS is acutely aware of the financial demands of the airline business and has built budget-conscious product offerings that can be rapidly deployed and are empathetic to the needs of the training department.

In their search for a cost-effective partner, Omni chose Flightdeck Solutions to build a Boeing 777 Fixed Base Procedures Trainer (FTD). FDS designed a fully tactile, feature-rich B777 cockpit simulator. FDS customized the software and added advanced training elements to both the software and hardware of Omni's 777 as per their flight system requirements.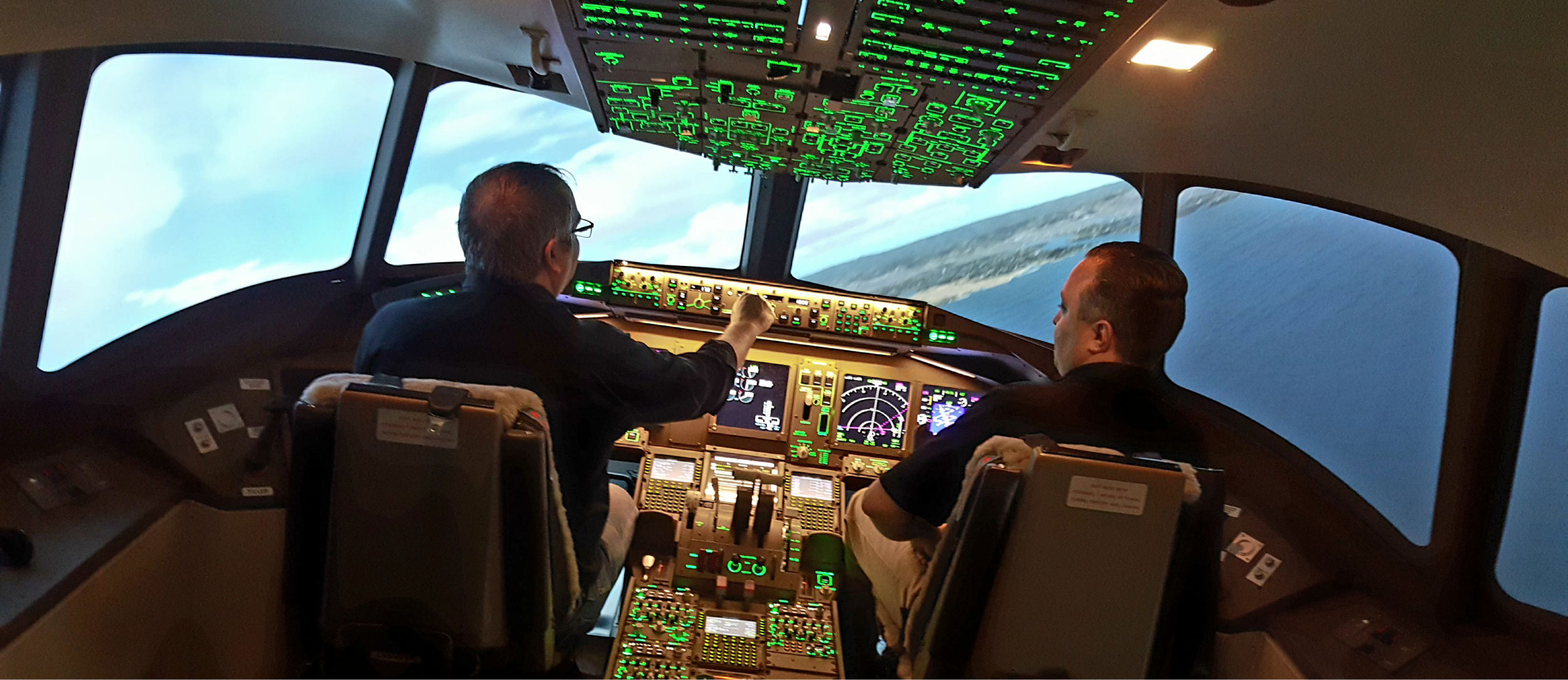 ---
"Ultimately, purchasing a Flightdeck Solutions B777 FTD device saved Omni the extensive costs
involved in facilitating training opportunities [...] and helped utilize their pilot flying times effectively."
---
Outcome
The 777 trainer has proven to be a highly useful training tool for Omni Airlines.
The training device offered Omni's 767 pilots the unique opportunity to experience first-hand knowledge of 777's cockpit and flight systems. The pilots could spend extended training hours on the FDS-B777-FTD and gain valuable preparation time toward their type-rating certification.
Omni Airlines saved on the extensive costs involved in facilitating training opportunities at third-party aviation institutes, and the scheduling challenges of booking time-limited 777 simulators. The in-house custom-built B777 simulator helped utilize their pilot flying times efficiently and rapidly accelerated the transition of their pilots to the new aircraft at a fraction of the cost of similar re-training programs.