Client Challenge
In 2018, one of Europe's leading gift experience resellers, mydays, wanted to launch their own experience facility right in the centre of Berlin. The mydays Erlebniswerk Race & Fly Adventure Simulation Centre was envisioned as a premium facility, which will attract visitors with its unique pro-racing and airliner flying experiences.
mydays sought an Airbus 320 and a Boeing 737 flight simulator that could handle heavy wear-and-tear with minimal maintenance. The simulators required superior realism. They had to offer customers a pilot and co-pilot flying experience featuring authentic airports, wide-ranging flight conditions and high-fidelity flight controls.
Flightdeck Solutions, in collaboration with Flightsimtech GmbH (Flightdeck Solutions European Representative), won the open competitive bidding for the flight simulators.
FDS Solution/Approach
Flightdeck Solutions understood the demands of mydays. FDS devices are engineered to weather heavy use, are low on maintenance, easily customizable, and fits any floorplan.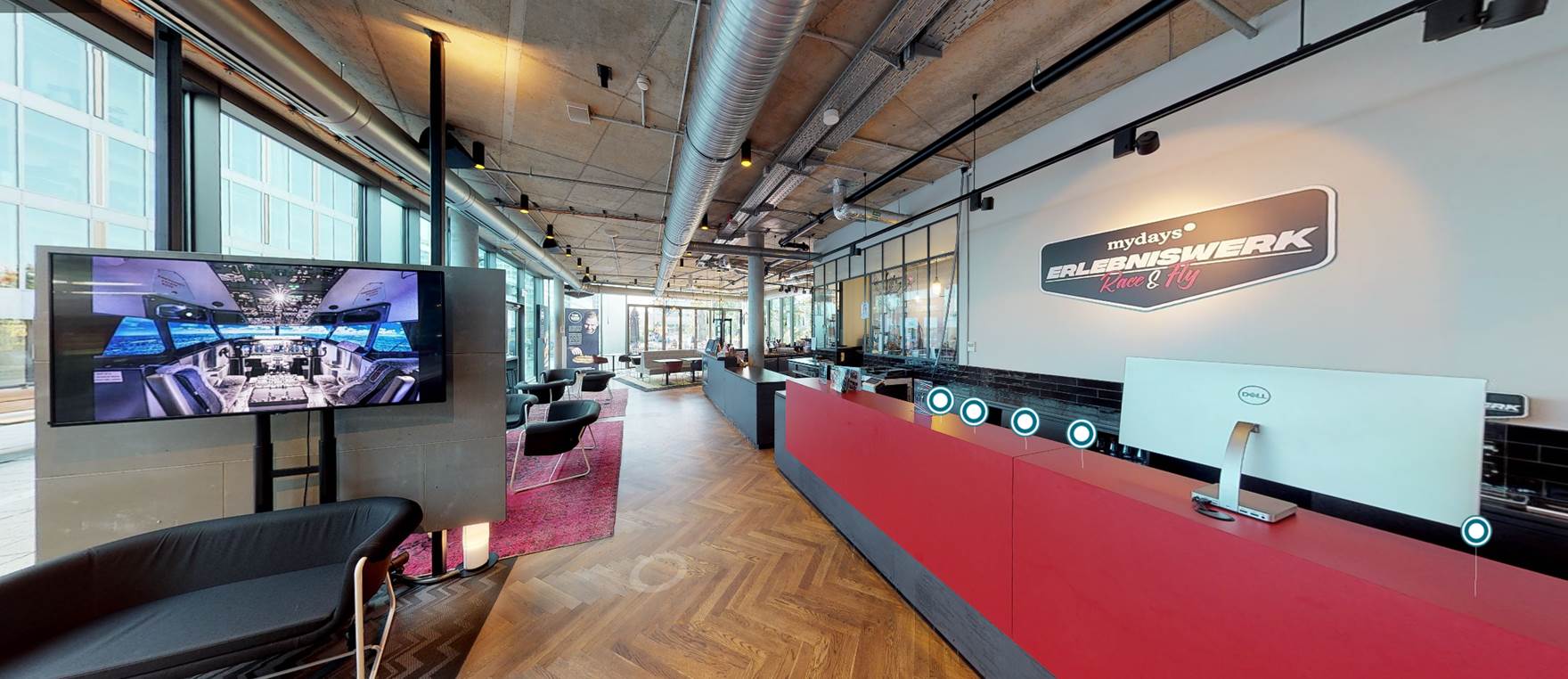 Our FDS competed against other major European manufacturers and won the contract to craft two robust flight simulators.
FDS built an A320 and a B737 simulator as per specifications within budget and timelines. The hi-fidelity, realistic cockpit offers maydays Erlebniswerk's visitors an immersive and unforgettable flying adventure.

Outcome
mydays deployed the Airbus 320 and Boeing 737 flight simulators at their downtown Race & Fly center, enhancing their gift experience portfolio. The simulators are in high demand as customers pursue their dream of flying by booking experiences all-year-round.
Flightdeck Solutions continues to serve the growing demand for proven, quality flight simulators across Europe through our representative - Flightsimtech GmbH.