The FDS-C208-FTD features an aluminum cockpit shell, spatially correct in every way to the actual aircraft.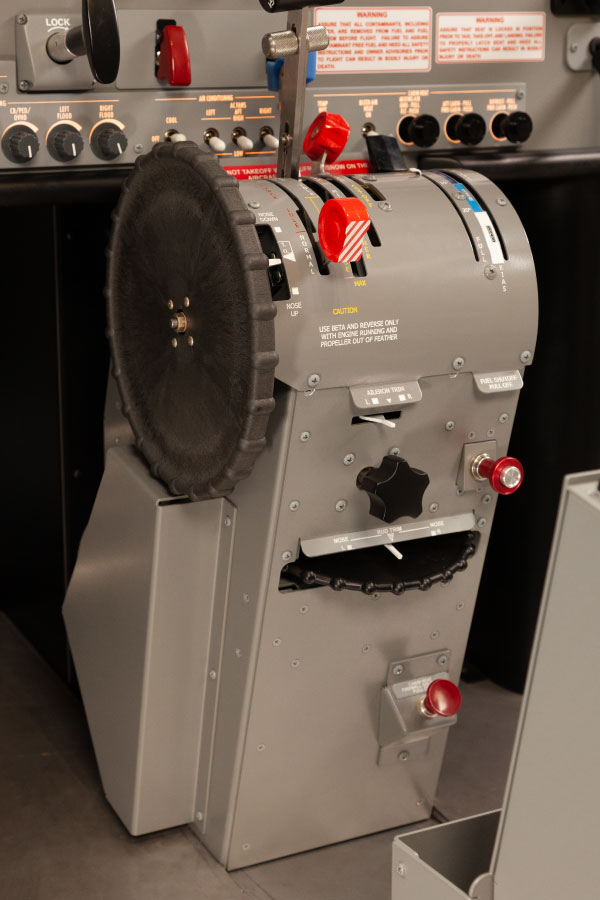 The C208 Throttle we developed has the perfect blend of real aircraft and FDS parts. The Lever Mechanisms are actual aircraft parts allowing the perfect replication of look and feel. Even the cover plate is real aircraft!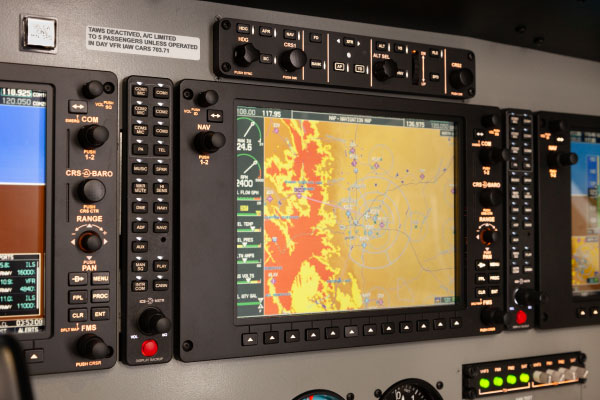 The C208 is outfitted with custom display modules as well as Mode Control Panel (Auto Pilot). We integrate numerous real aircraft Optical Encoders for the perfect tactile representation.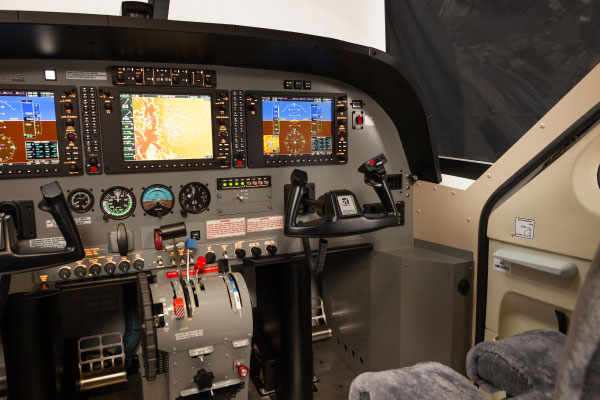 Partnering with Brunner Elektronik AG means control loaded flight controls are part of the C208 experience. No springs or oscillating yokes, the Brunner controls are highly adjustable to mimic the forces in the real aircraft.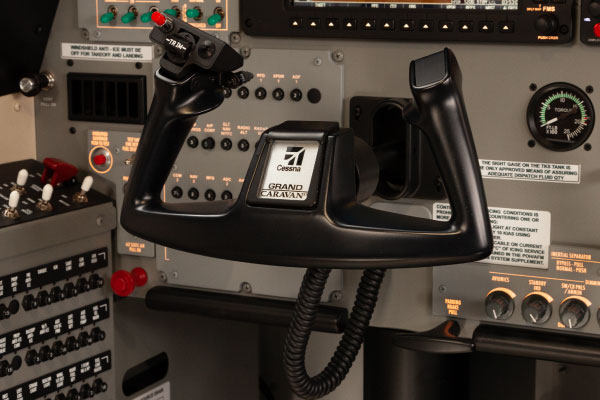 We integrated real aircraft control yokes to deliver the perfect look and feel.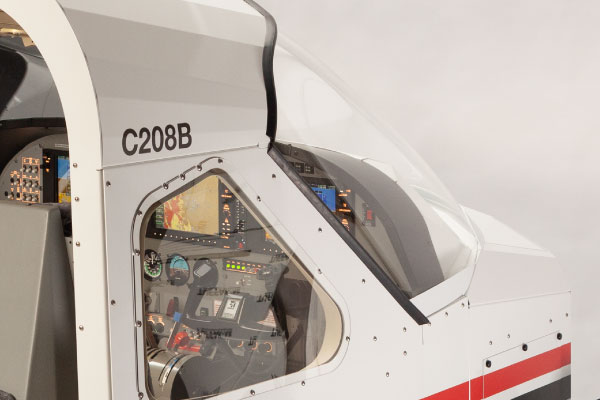 We integrated the real Forward Windshields (who would do that? FDS of course!). Real interior door/side window liners, real throttle levers, real throttle cover plate.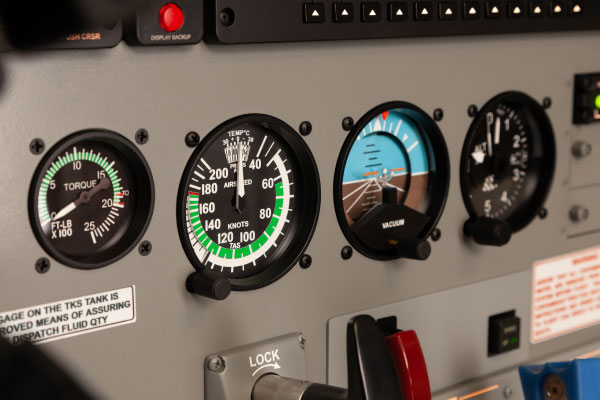 Part of most C208 configurations is the standby gauges. We employed High level mechanical gauges to accurately represent the actual flightdeck.
With the addition of an optional "High Level" Actuator system we can recreate many of the forces felt in the day to day flying of a C208. A hard landing…..? Well, brace yourself!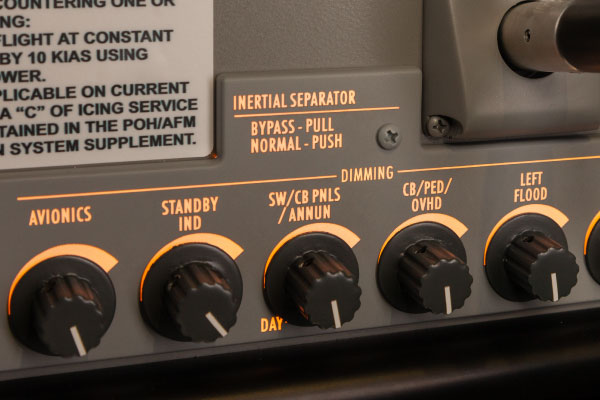 FDS IBL (Integrated BackLighting) series panels deliver high on realistic appearance and long term performance. Super consistent lighting across the panels. FDS is the only company utilizing true IBL and it shows!
Accurate Appearance and super long lifespan lighting
Machined Components
Machined Printed Circuit Boards
Metal Backing Panels
DZUS compatible
Accurate 6mm Top panels
Computer Matched Paint