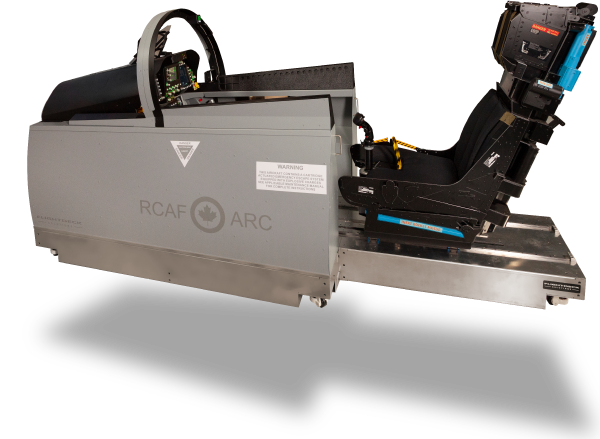 A scale, modular fuselage with interior liners designed to create the correct immersive effect.
Our nose sections are modular, allowing them to be set up in an average room, and be brought in through a normal sized door.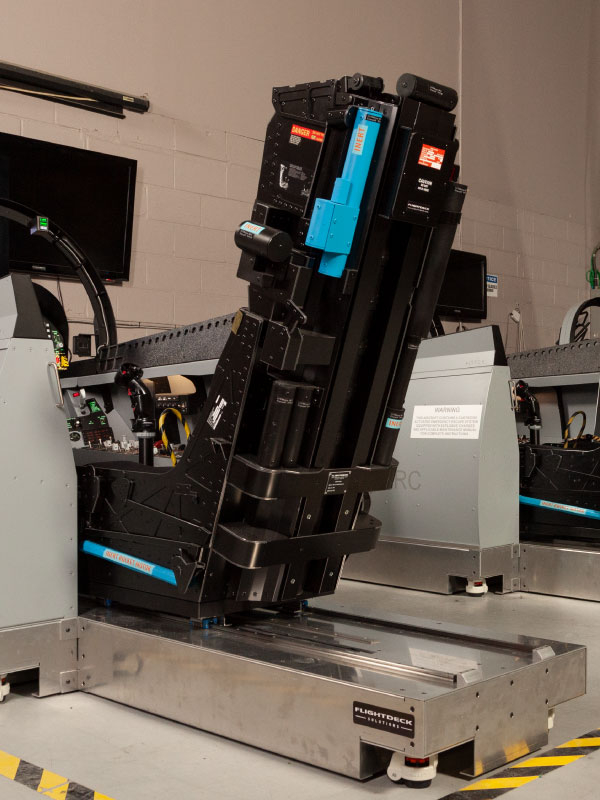 Offered with optional platform extension allowing easy access to the cockpit, our F/A-18 ejection seat is adjustable to allow for proper positioning.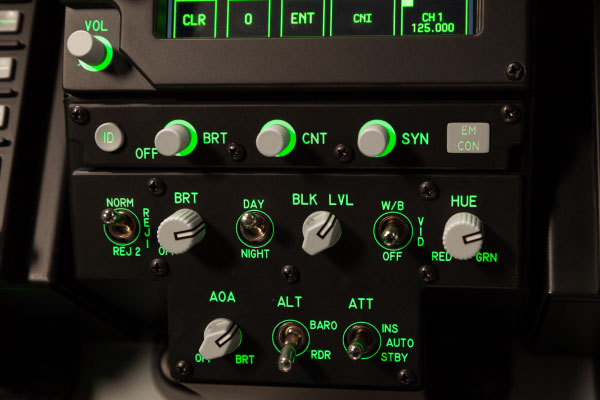 Proprietary Integrated Backlighting (IBL) with Dimmable NV (Night Vision) Green LED in the Main Instrument Panel (MIP) and White in the Console Panels, replicating the flightdeck of the F/A-18.
Background lighting is dimmable in each console side.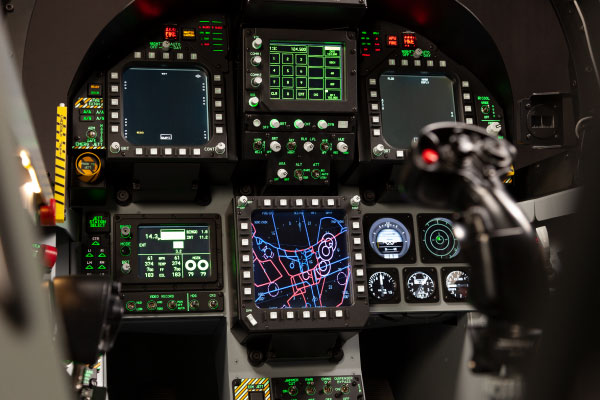 6 screens in the Flightdeck, including one touchscreen, just like the real aircraft. Configured to work with the latest F/A-18 add-on aircraft, VRS Superbug, shown utilizing the VRS Superscript for Interfacing.
Custom Interface software connected to our SYSBoards utilizes our high speed Ethernet connectivity.
Functional switches, annunciators, and potentiometers are used as part of our fully-tactile philosophy to simulator building.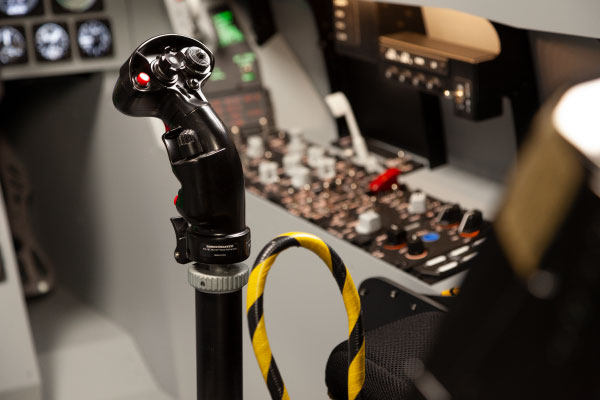 Flightdeck Solutions has picked suppliers with dependable products to bring the realism required in the F/A-18.
This includes:
Power Levers
Rudder Pedals
Flight Stick Grip/Mechanism
Can be configured and interfaced with VRS SuperBug F/A-18 (VRS SuperScript required).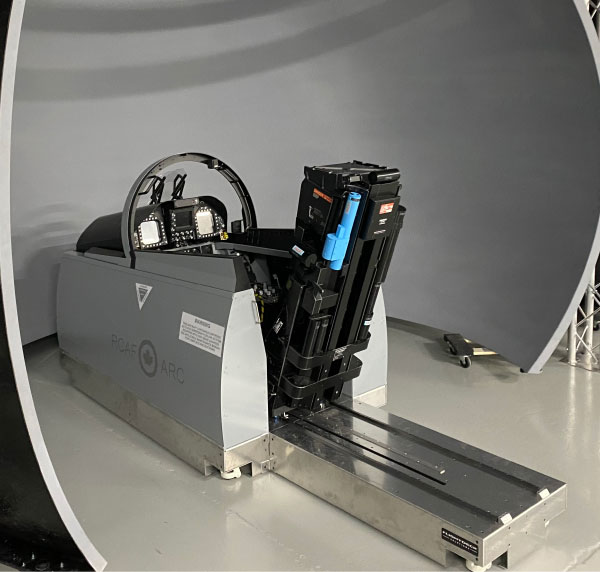 From custom visual systems, seat transducers, intercom system, and customized livery options, FDS offers a variety of upgraded configuration options for improved immersion and added realism.